Don't Make the Mistake of Trying DIY
Have you ever watched Chip and Joanna Gaines on Fixer Upper and thought, "I could do that." An eye for design, some demo, and poof: a masterpiece. How hard could it be?
Because DIY is the craze now, right? That's exactly how I meet a lot of my clients.
They have tried the DIY method of implementing new project management software and created a mess that they can't clean up themselves.
And it's not their fault.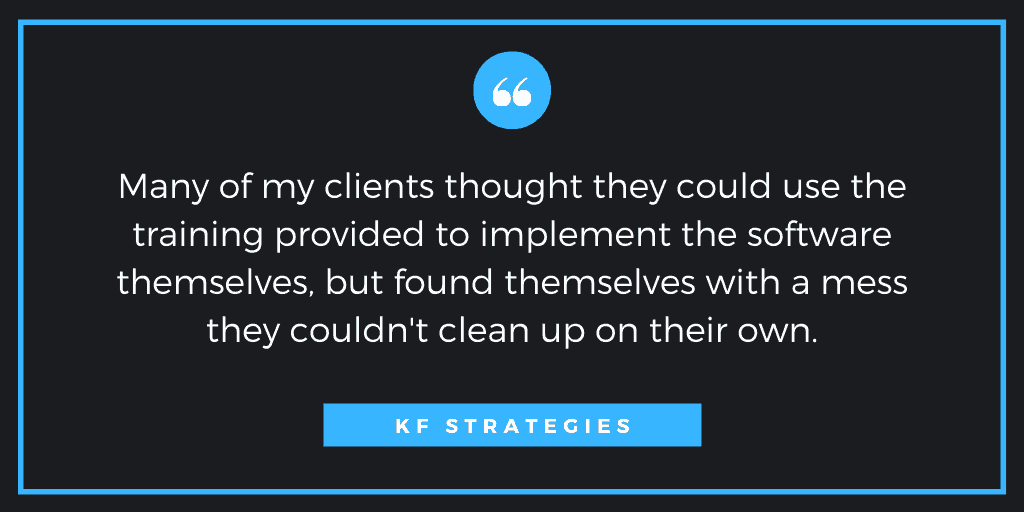 Several of my clients thought they could use the training provided by software companies to implement the software themselves. It doesn't take long before they realize that either the software isn't working for their business, or they aren't using it to its full capacity.
Understandably, they are frustrated because they are forced to seek help from a consultant and spend money they never budgeted for. And by that point, they are so far behind schedule, their teams have lost interest.
What we have found is that many agencies and in-house teams alike live in Excel/Word purgatory, silo'd processes, email overload, and are using every Band-Aid program available just to get their jobs done.
Jumping from this environment to using a robust project management software is a nightmare in the making. And, learning how to use features in the program before understanding your processes, roles, and responsibilities, and how those things influence the program, is putting the cart before the horse.
Our mission is to prevent this. We want to educate agencies and in-house teams who are purchasing new project management software, so we can save them time, money and frustration later.
If this sounds all too familiar, please call us to schedule a consultation, so we can ensure you have everything you need for a successful implementation.