Bestselling author and business consultant Ken Blanchard wrote this in Raving Fans: "Your customers are only satisfied because their expectations are so low, and because no one else is doing better. Just having satisfied customers isn't good enough anymore. If you really want a booming business, you have to create Raving Fans."

If you want Raving Fans rather than satisfied customers, you must wow clients at the very beginning with your onboarding process.

Your onboarding experience lays the foundation for your relationship with a client. And, it sets the tone for the initial project and all future projects.

In other words, it is important to get the onboarding process right.

An effective onboarding process includes these four steps.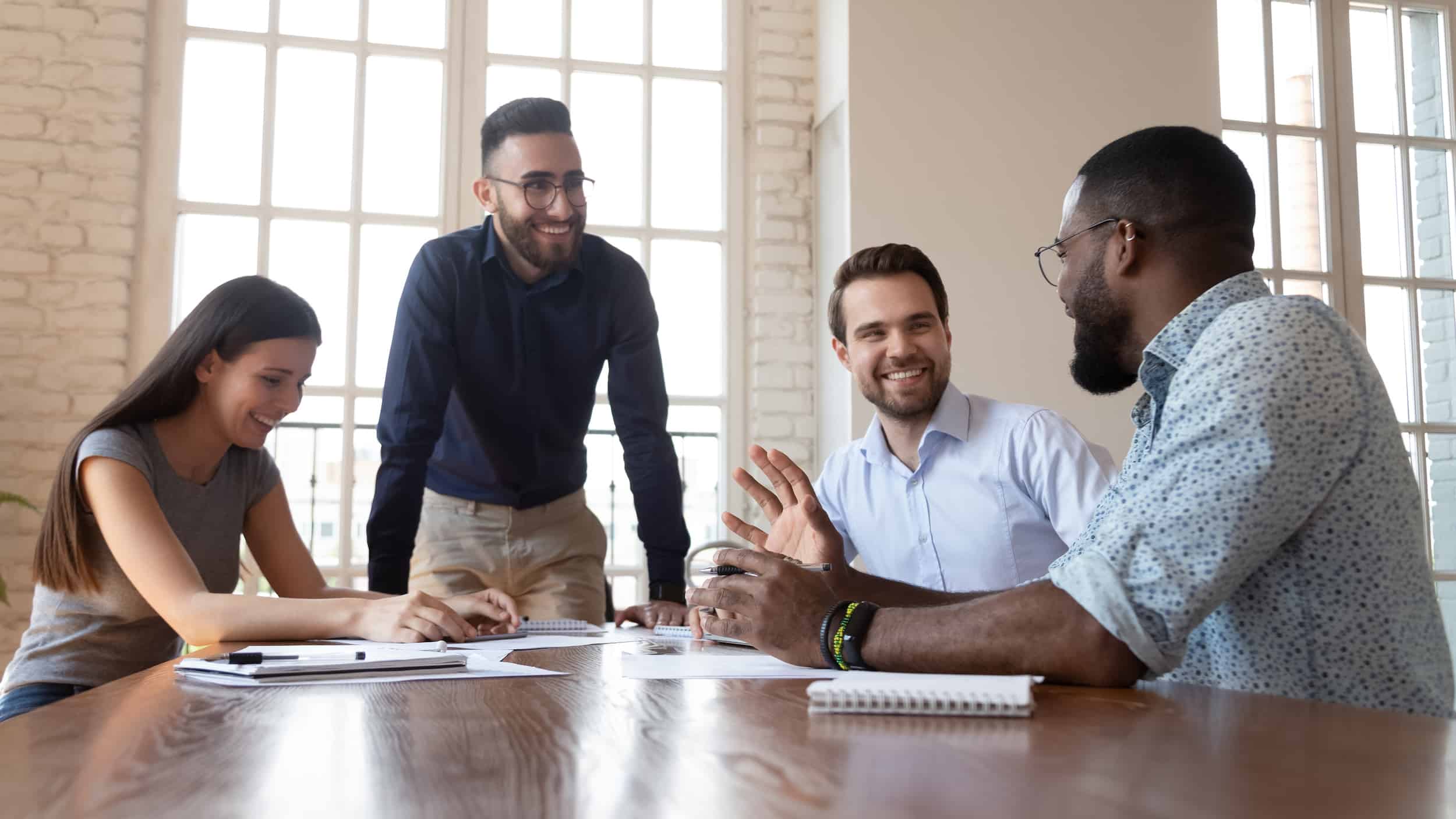 4 Steps to a First-Class Client Onboarding Process
Internal Kickoff Meeting
As soon as the ink dries on the contract, it's time to jump into action. Put together the team that will be working on the project and hold an internal kickoff meeting. This is a great time to share the details of what the client does, its history, and how long it's been in business. After this meeting, it's time for everyone on the team to start their client research.

Client Kickoff Meeting
This is an incredible opportunity to impress a new client. This meeting is where you make introductions and set expectations for the project. Critical items to discuss are the project scope, what happens in the event of scope creep, findings from your research, timelines, and the communication plan.

If you really want to wow your clients, this is the perfect time to give them a welcome packet with information such as key contacts, a process overview, an FAQ, and a small gift.

Project Launch
Now that you have ironed out the project details with the client, it's time to create a project in Workamajig, or your project management software of choice, to get the ball rolling. Just follow the established workflow process, and be certain to include key stakeholders every step of the way.

Follow Up
The fortune is in the follow up even after the sale. Set a reminder to contact the client a few weeks into the project to ask how they think the project is going, see if they have any questions, or if they are experiencing any problems you can help resolve. Most teams don't ask for feedback until after the project is completed. This is a much more proactive approach that will allow you to resolve minor problems before they become major obstacles.
Include these four elements in your client onboarding process, and you will be well on your way to having Raving Fans. Your clients will be happy, and you will find that projects are launched more efficiently and with less chaos.

If you want help creating a customized onboarding process that includes Workamajig support, I'm here to help. Simply email me to set up a time to chat.